Teaneck High School
Class Of 1969
Announcing our 50 Year Class Reunion!!
Weekend of September 13-15, 2019
We are ready! We now have every classmate entered into our online RSVP & ticket purchase database with YOUR PHOTO! To make sure we have your correct picture and information on your record, follow the simple steps below. While you are there, you can RSVP and view reunion details. You can also purchase your ticket(s).
To RSVP & purchase tickets on our secure website, follow the steps below:
1. Go to: www.ReunionDB.com
2. Click on the yellow "find me" link at the bottom of the homepage
- On mobile devices, use the "touch here for tickets" button
3. Type your Last Name (Maiden Name) and legal First Name if needed
4. Click on your record and then follow the prompts
To view our Reunion Details in a full-size PDF, click on the link below:
https://www.reuniondb.com/reun…/994_TeaneckHighSchool_69.pdf
We're excited to see you at the reunion!
Your Reunion Planning Committee
Welcome to the Teaneck High School Class Of 1969 Website!
This website has been created to help you reconnect with old friends and classmates from Teaneck High. If it's your first time to the website, please login and enter your current contact information so you can navigate around the site as some areas are password protected and can be viewed only to registered Classmates. You can also share personal updates, memories, photos and videos with your classmates through this web site. Enjoy looking at the profiles of old friends and don't forget to add your own photos and comments. Check back often as classmates will continue to post new photos and updates.

Please remember to pass the website along to friends and classmates. If your name is not listed under Classmate Profiles, please send me an email and I will get it updated so you can access the whole website. Also, if you went thru part of the Teaneck school system but did not graduate from THS you are welcome to join the website, just send me an email and I will add you as a guest.

If you have any suggestions, announcements or anything else you would like to see on this website feel free to send me an e-mail.

"Our Friends Are A Very Important Part Of Our Lives. Treasure The Tears, Treasure The Laughter, But Most Importantly, Treasure The Memories."
To ensure that you receive email from your classmates and from the site administrator, please add noreply@classcreator.net to your whitelist so it doesn't go to the spam/bulk/junk folder. Whitelist just means that you add that address as a contact.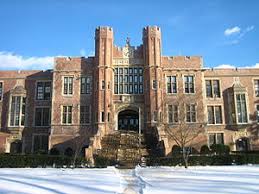 UPCOMING BIRTHDAYS