Teaneck High School
Class Of 1969
Our 45th Reunion has come and gone. Thanks for those attending. We had a smaller group than usual but it enabled us to meet and greet in a cozier manner. There were great conversations and renewed friendships. The consensus was we will all work towards making the 50th the best reunion ever.
Was it really forty-nine years ago
that we came to THS as sophomores?
It no longer seems like yesterday.
Yet, we still look back at the fun
and good times, the memories.
That brings thoughts of yesterday.
Today, as seniors, we continue to go on in life.
We have crossed the threshold that was tomorrow.
Welcome to the Teaneck High School Class Of 1969 Website!
This website has been created to help you reconnect with old friends and classmates from Teaneck High. If it's your first time to the website, please login and enter your current contact information so you can navigate around the site as some areas are password protected and can be viewed only to registered Classmates. You can also share personal updates, memories, photos and videos with your classmates through this web site. Enjoy looking at the profiles of old friends and don't forget to add your own photos and comments. Check back often as classmates will continue to post new photos and updates.

Please remember to pass the website along to friends and classmates. If your name is not listed under Classmate Profiles, please send me an email and I will get it updated so you can access the whole website. Also, if you went thru part of the Teaneck school system but did not graduate from THS you are welcome to join the website, just send me an email and I will add you as a guest.

If you have any suggestions, announcements or anything else you would like to see on this website feel free to send me an e-mail.

"Our Friends Are A Very Important Part Of Our Lives. Treasure The Tears, Treasure The Laughter, But Most Importantly, Treasure The Memories."
To ensure that you receive email from your classmates and from the site administrator, please add noreply@classcreator.net to your whitelist so it doesn't go to the spam/bulk/junk folder. Whitelist just means that you add that address as a contact.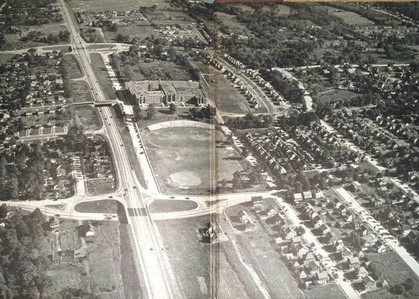 ANNOUNCEMENTS
•

From Tobi Schneider, June 2017

My Granddaughter Wallis Ann turned 1 year old on March 12, 2017. My younger son Aaron was able to fly to NJ from San Francisco to join us for the party that was held at Gymboree in Jersey City. I had flown up from Sarasota, FL for the event.

My life partner Steven Neumeister and I took a wonderful riverboat cruise with Tauck from Prague down the Danube to Budapest from June 1- June 12, 2017.